In this era of the digital, there's so much impact on the real estate industry. Particularly, the online retail system is promoting different aspects of the property market. While the effect on e-commerce is not limited to the real estate industry, we can't deny its positive impact.
When potential homeowners are searching for befitting property, they often check listings on real estate websites. Even popular e-commerce retail websites have categories for your real estate needs. Unlike brick-and-mortar sources, online market research helps realtors to track price changes and trends in the industry. Let's see the scope of e-commerce in this industry.
The Impact of the E-commerce Technology
Create Virtual Tours
As a realtor or property sales agent, you can host virtual tours for buyers. After listing different properties on the e-commerce website, smart buyers expect to see a guided tour.
Usually, eye-catching digital content of the home's interior is recorded and uploaded as a marketing strategy. Virtual tours involve sharing this video content with potential buyers. This strategy gives the would-be homeowner an idea of expectations during the inspection. Also, virtual video tours have more conversion rates than digital pictures. These are elements of successful video content.
Use real and edited video footage of the home
Make digital illustrations of the home's descriptive features
Allow potential clients to send feedback messages after taking the virtual tour
Share your content across all social media platforms
Use video formats that are compatible with mobile and desktop devices
A user-friendly 3D virtual tour with high-res images is attractive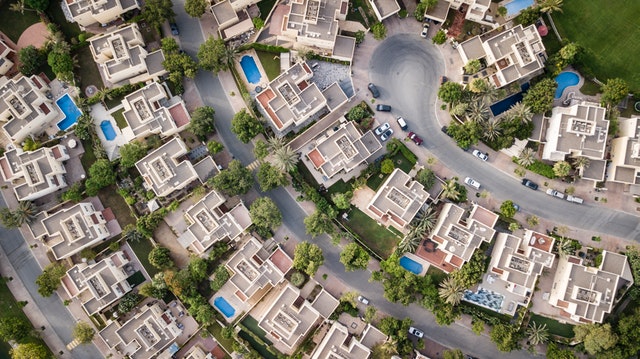 The Management of Clients' Expectations
The migration of businesses from traditional methods of advertising to the digital world has helped the real estate industry. With e-commerce activities, realtors can interact with consumers online. It's easier to reach targeted clients through e-commerce platforms than struggling to claim competitors' market share through word-of-mouth advertising.
Purchasing a home might be difficult, but expert real estate agents can make the process very simple with digital technology. With the e-commerce concept, they can create digital libraries and FAQs (frequently asked questions) that give the customer an idea of what to expect.
Improve Your Platform's Visibility
Improve the visibility of your e-commerce website with SEO (Search Engine Optimization) tips. Make it easy for your audience to search and find your website. Normally, SEO increases the website's rankings on result pages of search engines. You can hire creative content writers with SEO skills to help you. Don't forget to use industry-related keywords and high-level languages in the copies of your website content.
Develop Digital Marketing Strategies
Take time to invest in digital marketing tools, and train your employees to apply them. Digital marketing has significant elements that can convert sales with ease. When concise digital marketing content targets the right client, it helps them to make productive decisions. As a real estate professional, you should post relevant content that attracts the audience. Most potential real estate investors expect to see an online marketing campaign that takes them to experts in the industry. Don't disappoint people with poor digital marketing skills.
Join the Retail Evolution
The marketplace is a big web of buyers and sellers, and a busy place to target the right customers. Take advantage of the skillset that gives an edge over your competitors. To succeed in the real estate e-commerce industry, be quick to adapt to market fluctuations. One of the ways of enjoying a soft landing with price fluctuations is by studying the market. Also, make mouth-watering offers and use the leverage that comes with technologies.